Welcome to the Pokemon MindXMatter Wikia
Hello, welcome to the wonderful world of Pokemon MindXMatter! This is a fan-made Pokemon world filled with new ideas and interesting concepts. A majority of the fan-made game was conceptualized before the release or even the announcement of Pokemon Sun & Moon.
Mobile users in Google Chrome switch to the desktop version for better quality on the website.
If you don't own a wikia account, please make one now so you can participate!
Our Goal!
This is a project that I have started to create a new fan-made Pokemon game. I intend for this to become a community project with a large following. Submit your own fan-art. Share your own ideas and opinions. We can make this happen together!
Game development begins January 1, 2018.
How can I contribute here?
Help with the coding of the game, when the time comes for it.
Comment your opinions any where you like.
Design a better Calligraphy of Pokemon Mind X Matter for us.
Make votes on all of out polls just like the ones down below.
Pass us on and share our web page on other sites, anywhere you can. (http://pokemon-mindxmatter.wikia.com/wiki/Pokemon_MindXMatter_Wikia)
Polls
Who will you help take over the Elempas Region?
Favorite aspect of Pokemon MindXMatter?
https://strawpoll.de/wgd58b6 (Favorite Elempas Starter?)
http://strawpoll.de/ey32sb6 (Favorite Elempas Legendary?)
https://strawpoll.de/zyzg372 (Most Feared Elempas Ordeal?)
https://strawpoll.de/91a9315 (Favorite Ordeal Leader?)
https://strawpoll.de/3y657as (Favorite Elite Six Member)
Other Stuff
(In association with http://play.pokemonshowdown.com/)
Our Facebook Group https://www.facebook.com/groups/1206034752784810/
Latest activity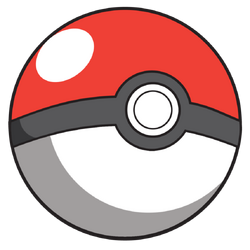 Ice pokemon gain a long deserved defensive buff. Perfect for the cold holiday season.
Coding halted and a long hiatus was suffered. New Life has been breathed into the project.
Coding for Pokemon MindXMatter has begun.
Ordeal Leaders and Elite Six Members are getting bios
Reworked, renamed, and noted some unclear things
Recreated/Renamed all pokemon pages to remove the dex number attached with them!
Community content is available under
CC-BY-SA
unless otherwise noted.